January 10, 2009
I heard about the rally just a few days before through a new friend/ hero Eileen Fleming. This determined, courageous, truth-seeker who doesn't seem intent on resting until justiced is served, should be an inspiration to us all.
Please see her blog post on the event ( which is much more in detail) at her website:
http://www. wearewideawake. org/index. php?option=com_content&t...
Although it was a bit of a drive for me, I knew that I had to attend, especially with the violence escalating by the hour in the Gaza strip. The least I can do for these people is stand up and speak up. With my camera and my "We Are All One" shirt in tow, I headed to the park.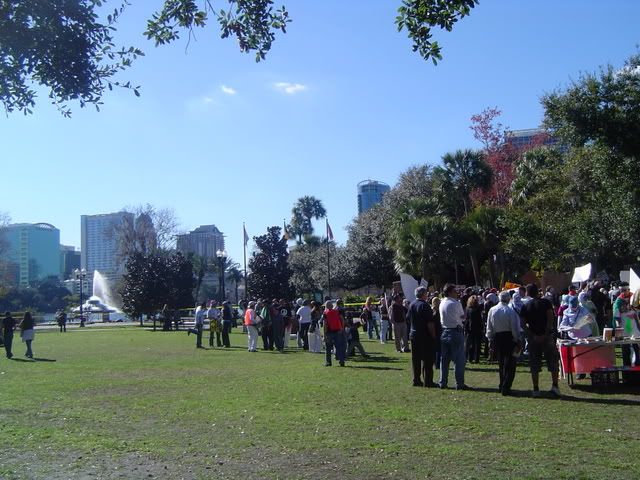 Even small children holding signs, that were bigger than them! It's a shame that we even have to "try to "explain" this absurd behavior to our children, even worse, that our children are in the midst of it.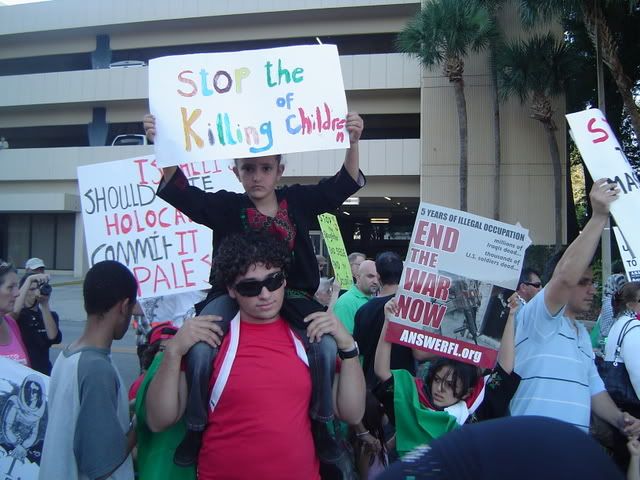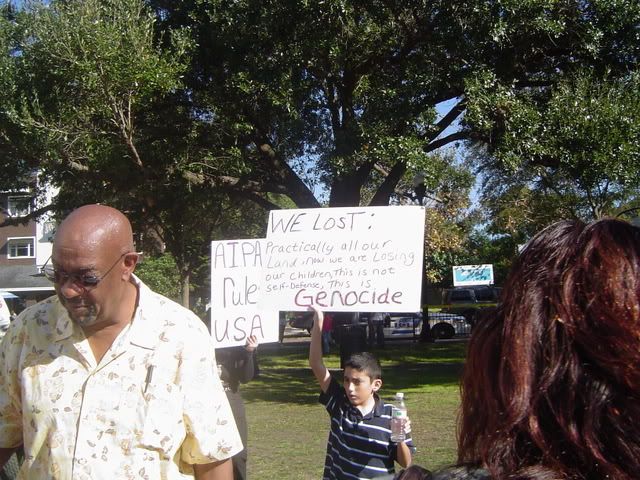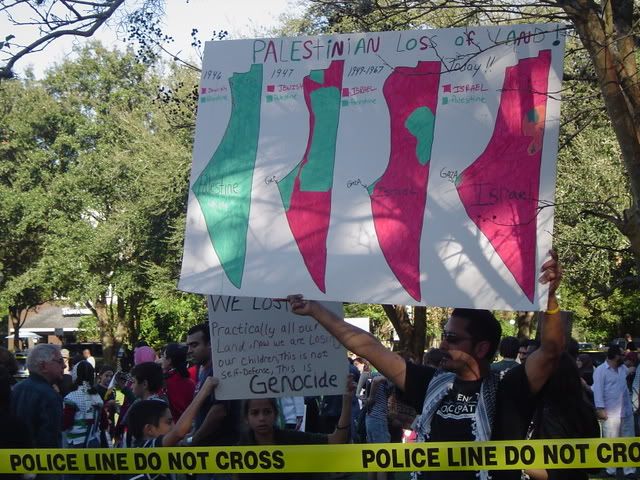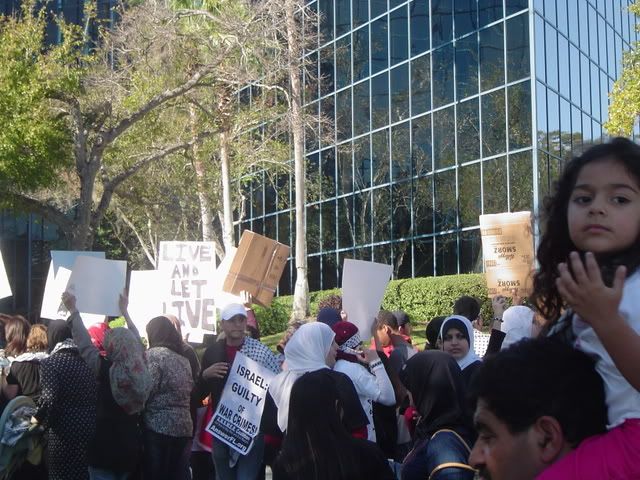 "What's going on in Gaza exceeds what people should accept. This killing of women and children and the policy of extermination, I think we are in age where human beings should see each other as one," said protester Albina Belmar.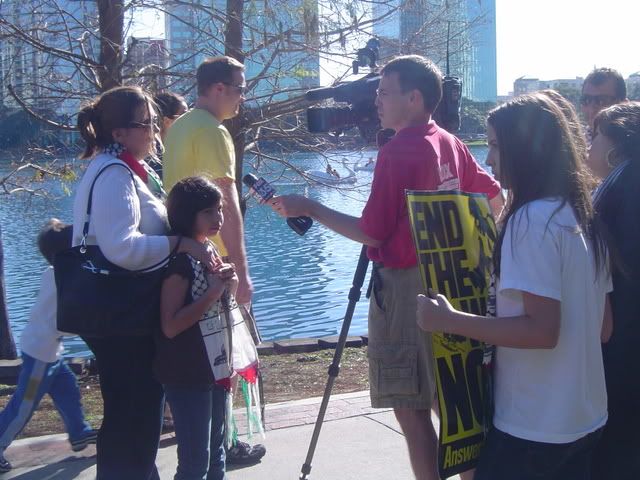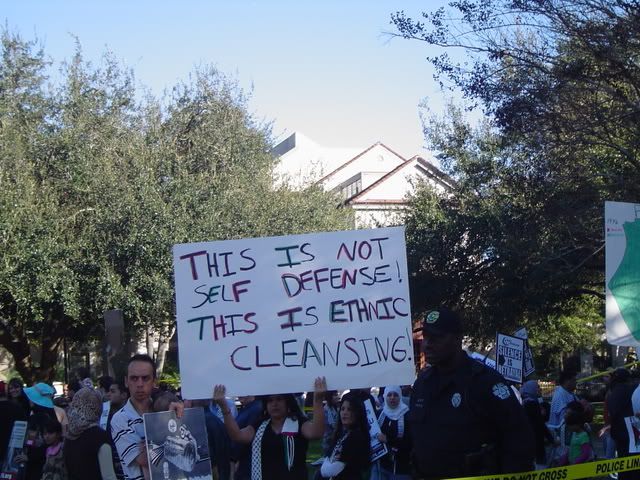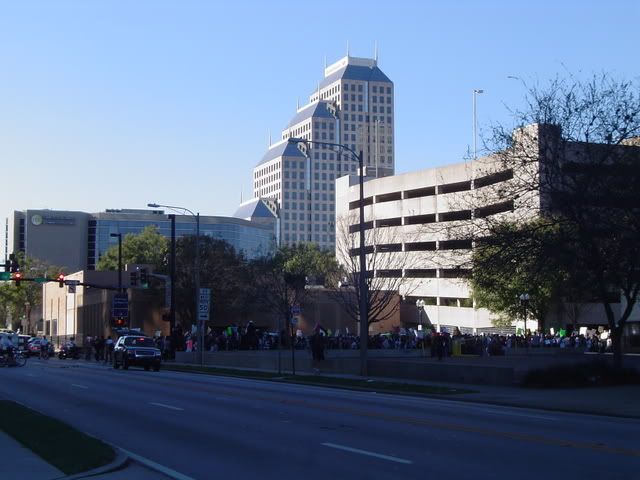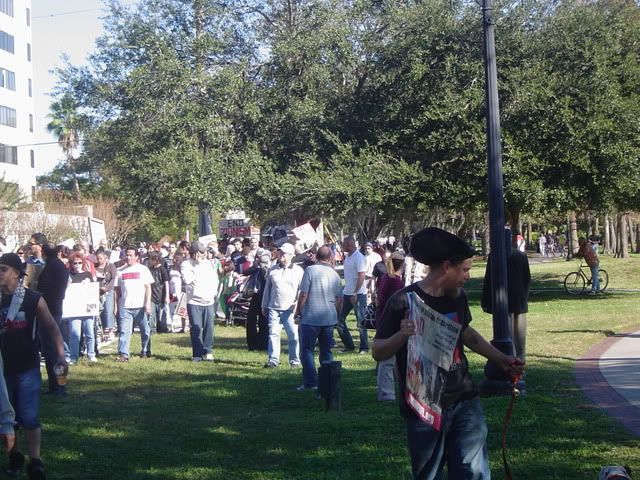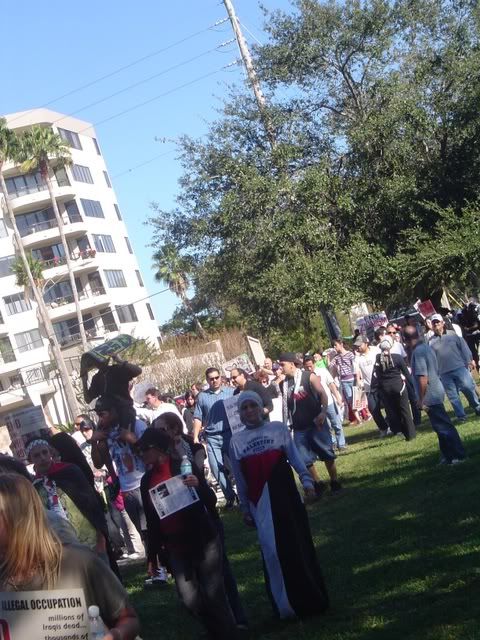 There was so much more that needed to be photographed and shared, like the Veterans for Peace, a wonderful African American sister and her 4 children (ranging in the ages of 4-12) ALL had signs!! (some being held upside down and sideways as they posed for a picture for me (that my camera didn't get!!) It was a scene I will never forget, even though I wasn't able to capture all the images, they will stay in my mind, and the respect and love for these people will forever stay in my heart. These people, who are safe here in America, a world away, have taken out time from their lives for people in need, people who are suffering, people who's voices are not being heard and human rights are being trampled. To do this, to go there, to come together, even if NO one hear's us, even if NO one see's us, even if nothing comes out of it. WE WILL CONTINUE. WE WILL MARCH ANYWAY! WE WILL SHOUT LOUDER! WE WILL STAND TALLER! WE WILL MAKE OUR SIGNS BIGGER! BECAUSE THE IMPORANCE OF IT IS THAT WE ARE SPEAKING UP AND SPEAKING OUT, WE THE PEOPLE HAVE SPOKEN, WE ARE SPEAKING, AND WE WILL CONTINUE TO DO SO UNTIL WE ARE HEARD, ACKNOWLEDGED, RESPECTED AND SERVED!


As we were walking back to the car, we took a slightly different path and I came across this.....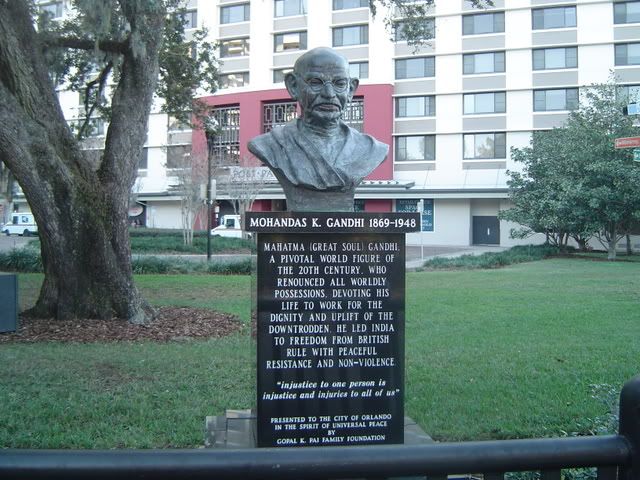 Not-so-coincidentally after a gathering in the name of Peace, Justice and Truth <3

The event which started out with just a few hundred, quickly grew to a crowd of over two thousand people from all different backgrounds, young and old!!!