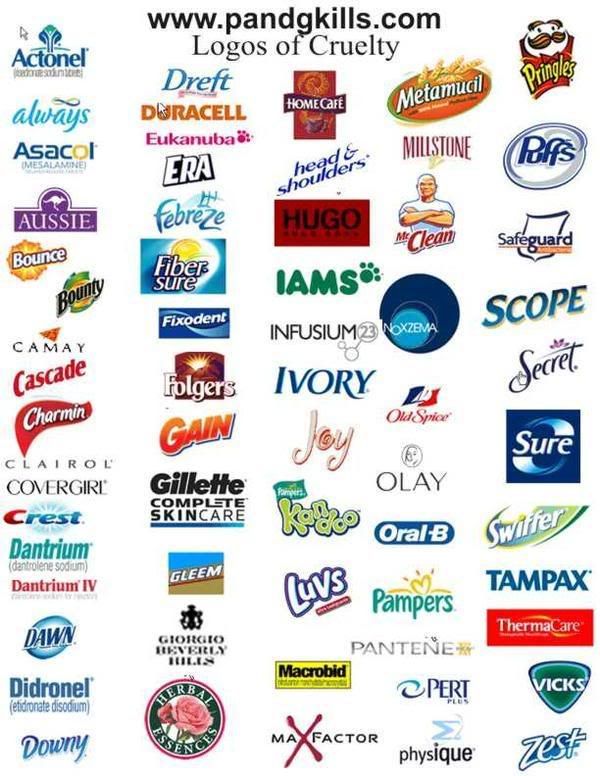 ALSO ALL L'Oréal Brands and Subsidiaries, which include;

*Cacherel *Matrix *Diesel *Maybelline *Biotherm *Ralph Lauren *Garnier *Redken *Georgio Armani *Soft Sheen Carson *Helena Rubenstein*
*Shu Uemera Inneov *The Body Shop [acquired in 2006] *Kerastase *Vichy *Kiehls *Viktor & Rolf *La Roche Posay *Yves Saint Laurent [acquired June 2008] *Lancome*
As well as All companies products owned by
"Johnson & Johnson"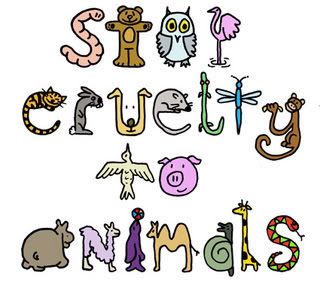 PLEASE read your labels!!! Do not support the suffering of innocent creatures! The things that they do to them is of UNIMAGINABLE CRUELTY! Most of them are tiny little sweet rabbits! (but they are certainly other wonderful intelligent creatures being abused for human consumption) None of them deserve this! Help put it to an end!!
You are voting EVERY time you make a purchase! To either PUT it to an END, or Let the SUFFERING go on!
YOU CAN AND WILL MAKE A DIFFERENCE!
Peace on Earth will come about the more we ease suffering!
Companies to SUPPORT would be those who have listed "DO NOT TEST ON ANIMALS" (usually on the back), they may also have the PETA approved "Leaping Bunny Logo"

For beauty products, such as face wash, body wash, lotions, etc. I really like "Burts Bees", "Alba Organics" (which can be found at most major stores)...and "Aubrey Organics" (you probably need a organic/ natural health food store for that) ...
When you are conscious about what you are using, you feel like you are in the drivers seat, you can use products guilt free and make a difference in the market! Support companies who DESERVE your support!!